3D PRINT FULL-SCALE COMPONENTS & MOLDS WITHIN HOURS
Print full-scale components, tooling, jigs and fixtures within a matter of hours to maximize your ROI on assembly and production. Overcome high costs and logistics of aluminum and other traditional materials by directly printing quality components inhouse. Eliminate lengthy supply times, hefty storage requirements and material waste.
Automated Mold Production
Massivit's Cast In Motion technology allows you to digitally print high-performance, isotropic molds for your composite material components. Dramatically shorten your lead times for carbon fiber car seats, body panels, bumpers, lips, and hoods by directly printing Epoxy-based, durable molds in any complex design. 
All the benefits of additive manufacturing… and more. Geometry freedom, digital precision based on CAD files or 3D scans, full confidentiality for your intellectual property, and instant iterations for agile design and development. Massivit offers the ultimate in custom manufacturing so you can tailor your vehicles to a specific region or market. 
Evs, Formula 1 Cars, Supercars, Rvs, Trucks, Buses, Motorcycles
Large-scale 3D printing provides a new way to produce custom composites for motorsports, wide body kits, and aftermarket accessories for luxury cars and recreational vehicles.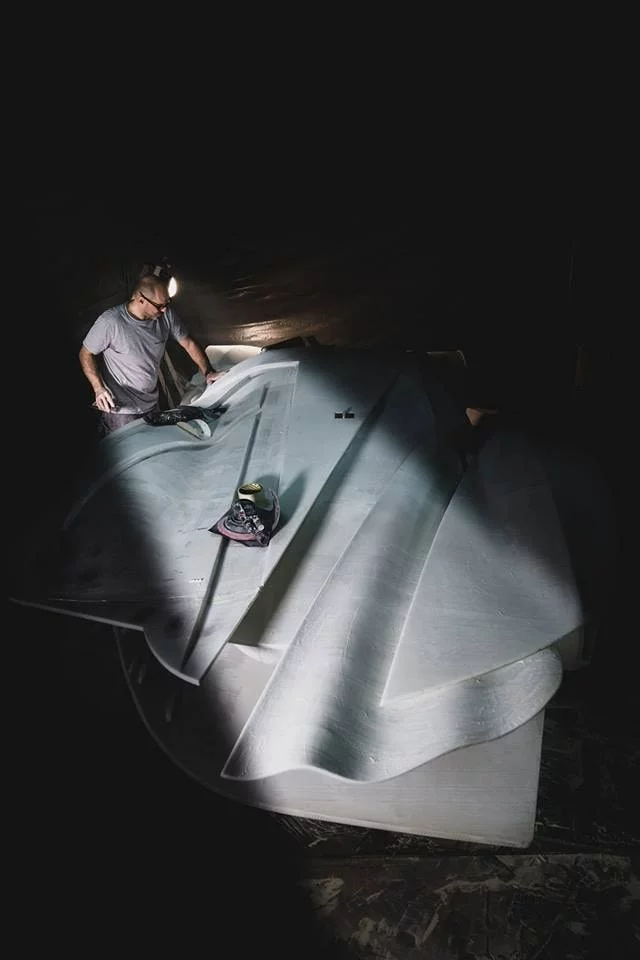 Mastering the
art of perfection.
This full-scale 3D printed concept car stole the spotlight at the Festival Automobile International in Paris. A masterpiece conceived by renowned GT by Citroën designer, Takumi Yamamoto, this car was 3D printed and finished by printing and prototyping experts, Marie 3D.