Massivit 10000 Additive Tooling System "Highly Commended" at Prestigious TCT Awards 2022 
The Massivit 10000 additive tooling system was announced as one of two Highly Commended AM technologies among almost 30 entries at the prestigious TCT Awards 2022 ceremony in the category of Hardware – Polymer Systems!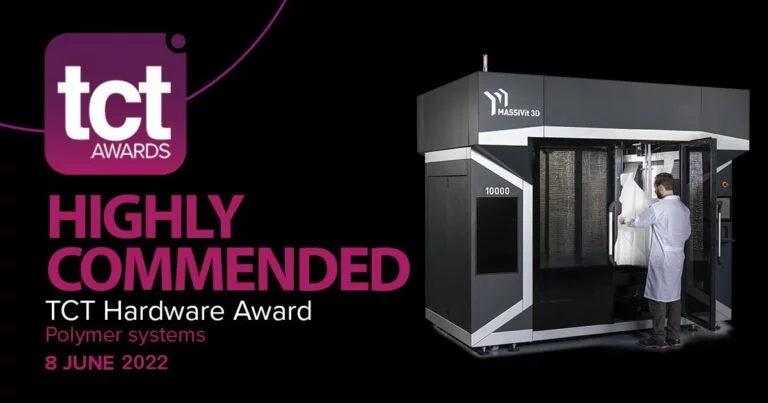 This award category recognizes polymer additive manufacturing technologies that introduce entirely new technologies or innovative improvements to market. Last night's AM industry acclamation is the 2nd global recognition of the newly-launched Massivit 10000 which won the ACE Award for Composites Innovation at CAMX 2021.